Nigerian Girls Win Silicon Valley Prize for Fake Drugs App
Save a Soul, a team of five students from the Regina Pacis Secondary School Onitsha in Anambra State, developed a mobile application called, FD Detector, to tackle the problem of fake pharmaceutical products in the country. The app can confirm the authenticity and expiration status of a pharmaceutical drug by scanning the barcode.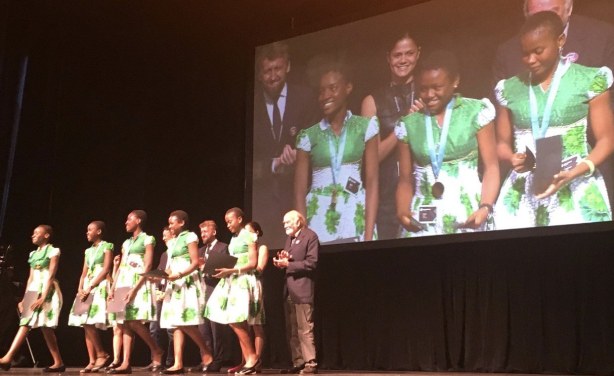 Save a Soul, are the first Nigerian team to participate in the junior category of the competition since its inception in 2010.
Video
Author:

Nigeria Health Watch

Publisher:

Publication Date:

14 August 2018

Save a Soul, a team of five students from the Regina Pacis Secondary School Onitsha in Anambra State, won a place in this year's global finals of the ... see more »