Have You Ever Heard About the 'Wife Stealing Festival'?
This is a peculiar custom in the tribe of Wodaabe in Niger, West Africa. The tribe holds an annual festival called the Gerewol during which men dress elaborately, wear make-up and hold a beauty pageant to impress the wives of other men.
Niger: The Wodaabe Wife Stealing Festival

Guardian, 15 August 2018

The Wodaabe tribe is a Fulani tribe in Niger, West Africa. The males in the tribe are regarded as very vain because they believe that they are the most handsome set of men and they… Read more »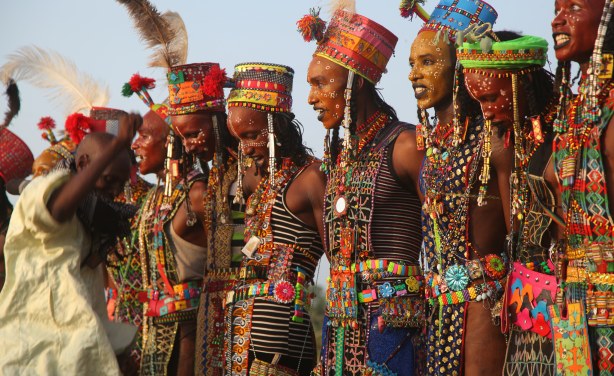 Wodaabe men.