Hiring Obama Will Be Good For Nigeria, Actress Suggests
Nollywood actress Rukky Sanda has taken to social media to reveal what she thinks Nigerians need in order to move the country forward and it appears a lot of people are in agreement. Sanda suggested that Nigeria should hire former United State's president Barack Obama to come and rule for the next eight years.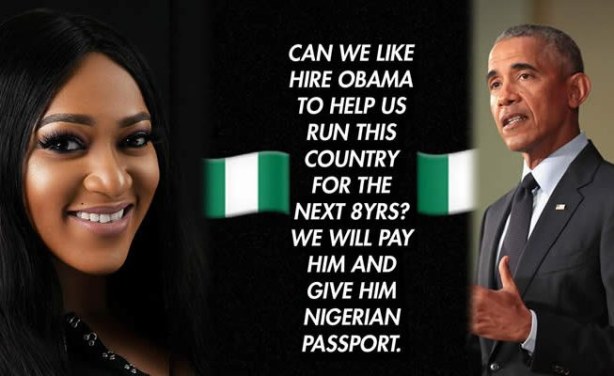 Rukky Sanda suggests hiring Obama to rule Nigeria for 8 years.