Wizkid's Nike Jersey Sells Out in Minutes
The popular Nigerian popstar Wizkid is on top of the world as his new creation, designed by athletic apparel giant Nike, sold out 10 minutes after launch. The shirt is a celebration of Wizkid's Nigerian roots, his hometown, as well as his record label, Starboy.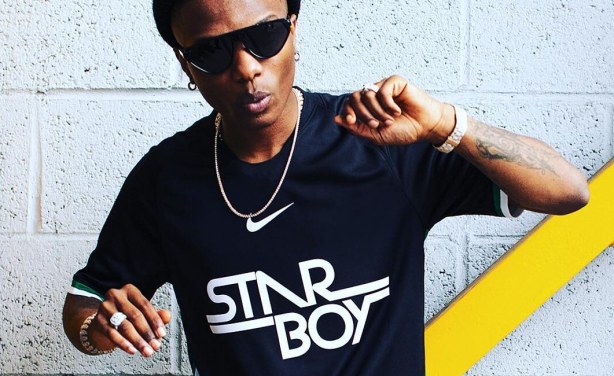 Wizkid and Nike Football released their official collaboration shirt.
Nigeria: Wizkid's Jersey Designed By Nike Sold Out in 10 Mins

Vanguard, 10 September 2018

Nigerian Afro pop star, Ayodeji Balogun a.k.a Wizkid is on top of the world as his new creation jersey, designed by athletic apparel giant 'Nike' sold out 10 minutes after launch. Read more »

Nigeria: Athletic Apparel Giant, Nike, Designs Wizkid's Jersey

Premium Times, 10 September 2018

Nigerian Afro pop star, Ayodeji Balogun a.k.a Wizkid is on top of the world as his new creation jersey, designed by athletic apparel giant 'Nike' sold out 10 minutes after launch. Read more »

Nigeria: Wizkid's Nike Special Jersey Sold Out in Few Hours

Daily Trust, 10 September 2018

Nigeria singer Wizkid and sport's label Nike partnered to co-create a special edition "Starboy" soccer jersey. Read more »

Nigeria: Wizkid Collaborates With Nike for Starboy Jersey

Guardian, 27 August 2018

Wizkid is giving us goals. Read more »
InFocus
Wizkid, who turned 28 in July, might not be a kid anymore. And being the youngest African artist to get a Grammy nomination was only the start... Read more »

Popular Nigerian musician Wizkid has been earning a lot of plaudits outside the country. He was named as Africa's hottest star by well-respected magazine Vogue. The singer unveiled ... Read more »