Victoire Ingabire Calls for Rwandan Political Prisoners' Release
Victoire Ingabire, the leader of the FDI-Inkingi party who was imprisoned for eight years is among 2,140 prisoners to be released from jail. She urged authorities to release political prisoners and open up political space for competitive politics.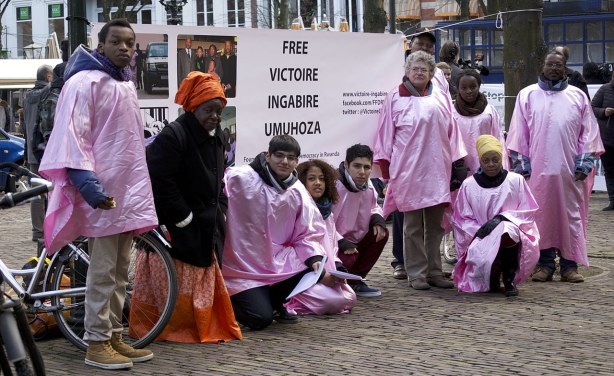 Protesters in the Netherlands fall for the release of Victoire Ingabire (file photo).
InFocus
The African Court of Human and Peoples Rights' in Arusha did not grant an application that would allow Victoire Ingabire to follow court proceedings via video conferencing. Read more »