Mbeki on Land - White People 'Not Fully South African' to ANC
In a 30-page leaked document, Thabo Mbeki states that taking land from white people to give to black people suggests that whites are not "fully South African" to the ruling African National Congress (ANC). The former president also slammed Julius Malema for the exclusion of white people from the Economic Freedom Fighters leader's interpretation of "our people", calling it "vulgar and gross misrepresentation of the ANC's historic position".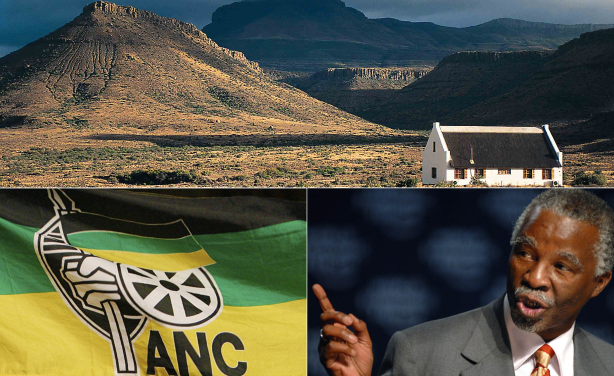 Top: Farmhouse in the Free State. Bottom-left: African National Congress flag. Bottom-right: Former president Thabo Mbeki.
InFocus
President Cyril Ramaphosa has said in parliament that if land reform did not happen, it would lead to instability. He said that there is "an increasing consensus at home and abroad ... Read more »

South African MPs have accused AfriForum of insulting them after the deputy CEO Ernst Roets claimed that white people acquired the land by settling on the empty land, the purchase ... Read more »