What Happened at World's First High-Level UN Meeting On TB
Heads of states will sign the first UN declaration on the most deadly infectious disease on earth: TB. The ink is mostly dry on the 16-page agreement, but what's not in the final version - and who is likely to snub its signing is telling, writes Bhekisisa.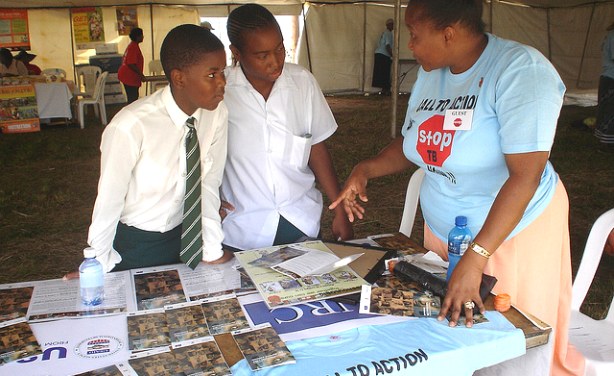 A volunteer in South Africa promoting awareness that Tuberculosis is curable.
InFocus
The Global Fund to Fight AIDS, Tuberculosis and Malaria is an international financing organisation founded by Bill and Melinda Gates, former UN Secretary-General, Kofi Annan, Amir ... Read more »

Doctors Without Borders has welcomed the South African National Department of Health's announcement that it would use bedaquiline, a promising new oral medicine, instead of ... Read more »

Tuberculosis (TB) remains the leading cause of death in South Africa, and yet it is curable. Why have we not overcome this fatal disease? Numerous challenges exist at every level ... Read more »