Global Fund Points Finger at Locals for Sqandering TB Funds
The Global Fund to Fight AIDS, Tuberculosis and Malaria is an international financing organisation founded by Bill and Melinda Gates, former UN Secretary-General, Kofi Annan, Amir Attaran and Jeffrey Sachs.
Since it started operation in Nigeria in 2003, it has disbursed $1.1 billion in the fight against the three major diseases; HIV/AIDS, Malaria and Tuberculosis, making its investments in Nigeria one of its biggest.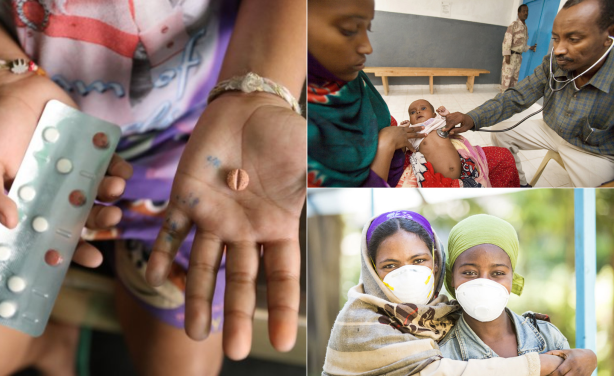 Tuberculosis can be cured.
Nigeria: Global Fund Accuses TB Network of Misappropriating N20m Workers' Salary

Daily Trust, 18 September 2018

The Global Fund has accused the Civil Society for the Eradication of Tuberculosis in Nigeria (TB Network) of misappropriating N20, 328, 443 salaries and allowances of employees… Read more »

Nigeria: Fresh Concerns Over Rising TB Cases, Deaths

Guardian, 6 September 2018

There are fresh concerns that every individual living in Nigeria will likely be infected with tuberculosis if swift and adequate responses are not taken. Read more »

Nigeria: Govt Will Increase Budgetary Allocation for TB Control

Leadership, 5 September 2018

In a bid to stamp out Tuberculosis (TB) by 2030, the federal government has pledged to increase the budget allocation to TB control in the 2019 health budget. Read more »

Nigeria: 432 Nigerians Die of Tuberculosis Daily - WHO

Vanguard, 3 September 2018

No less than 18 Nigerians die of tuberculosis, TB, every hour totalling 432 deaths daily, according to the World Health Organization, WHO, which ranks Nigeria as having the 2nd… Read more »
InFocus
Tuberculosis (TB) remains the leading cause of death in South Africa, and yet it is curable. Why have we not overcome this fatal disease? Numerous challenges exist at every level ... Read more »

Tuberculosis is a disease that kills more people due to a bacterial infection than any other disease in the world. To make major strides, the world needs better interventions, ... Read more »