Zimbabwe Journalist Arrested After Scuffle With Cops
Conrad Gweru, a freelance journalist spent two days in police cells after he was arrested for taking pictures at a road traffic accident scene. Zimbabwe has been notorious for repression against journalists especially under the former president Robert Mugabe. Only time will tell how committed new President Emmerson Mnangagwa is to herald a more open environment for the press.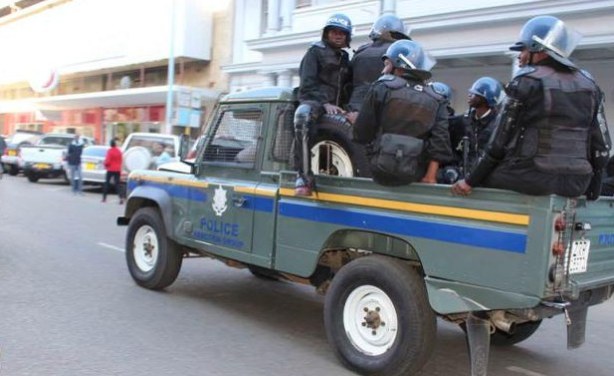 Zimbabwe Republic Police officers.
Zimbabwe: 'Dream Team' Promises Sweeping Changes

The Herald, 11 September 2018

New Cabinet ministers sworn-in yesterday pledged to bring about sweeping changes in Government and ensure Zimbabwe becomes a middle-income economy by 2030. The 20 Cabinet… Read more »

Zimbabwe: Perception in World Affairs

The Herald, 1 October 2018

The role of perception in world affairs is so central and significant that billions and billions of dollars are poured into propaganda systems each year to influence how people… Read more »

Zimbabwe: Repeal Aippa, Posa for a Free Media

Kubatana.net, 4 May 2018

The Zimbabwe Human Rights NGO Forum (the Forum) joins all Zimbabweans and the rest of the world in commemorating World Press Freedom Day. Read more »
InFocus
In yet another example of what human rights campaigners are calling excessive use of force by police, plain-clothed police officers have allegedly brutally attacked three Alpha ... Read more »

In a statement to mark World Press Freedom Day, the Media Institute of Southern Africa said it is disappointed by government's und Read more »