Toyin Saraki Pursues Life-Saving Work at United Nations
As Nigeria's presidential campaign accelerates, the wife of a leading contender focuses on her campaign for women and children. Toyin Saraki says she supports her husband, Senate President Bukola Saraki, because he would implement policies that benefit Nigeria and improve the lives of its poorest citizens. But her priority remains the work she has been doing as global ambassador for the International Confederation of Midwives and advocate for such causes as universal access to health care, led by World Health Organization Director-General @DrTedros Adhanom.The Wellbeing Africa Foundation, which she founded and heads, was a prominent force around the United Nations General Assembly annual gathering in New York.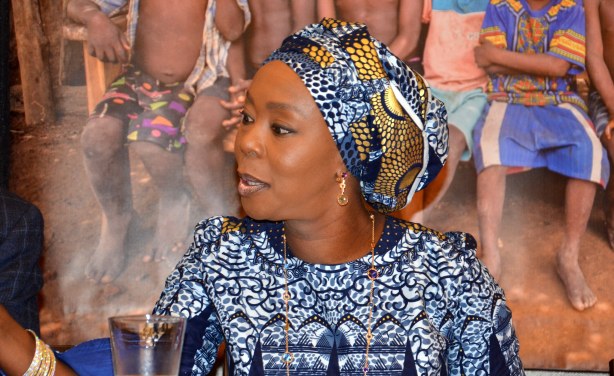 Toyin Saraki chairing the Child Health and Malaria Forum at the Access Challenge Universal Health Coverage Conference, in a week of advocacy during the United Nations General Assembly in New York.
Africa: Toyin Saraki Addresses United Nations at Launch of WHO Non-Communicable Diseases Declaration

Wellbeing Foundation, 27 September 2018

Toyin Saraki has addressed the United Nations General Assembly and outlined the key interventions which must be made to transform health outcomes for women, children and… Read more »

Africa: Toyin Saraki Demands Better Treatment for Midwives & Frontline Health Workers

Wellbeing Foundation, 26 September 2018

Toyin Saraki, speaking at the United Nations General Assembly this week, called on Governments and global institutions to provide better respect, recognition, regulation,… Read more »

Africa: Toyin Saraki Leads High-Level Child Health & Malaria Forum

Wellbeing Foundation, 25 September 2018

Toyin Saraki yesterday chaired the forum on Child Health and Malaria during the Access Challenge Universal Health Coverage Conference during the United Nations General Assembly. Read more »

Africa: Africa: Stark Warning From Health Advocate

Wellbeing Foundation, 24 September 2018

As the United Nations General Assembly convened its 73rd annual session of heads of state and governments, philanthropist and health advocate Toyin Ojora Saraki, deliver… Read more »