Finance Minister Asked President Ramaphosa to Fire Him - Report
South African Finance Minister Nhlanhla Nene has allegedly asked President Cyril Ramaphosa to relieve him of his duties, News24 reports. This comes after Nene offered testimony on state capture at the Zondo Commission of Inquiry where he confirmed visiting the Gupta family on numerous occasions between 2009 and 2014. Nene was previously dismissed from the post in 2015 when then-president Jacob Zuma fired him in a meeting "that lasted less than three minutes".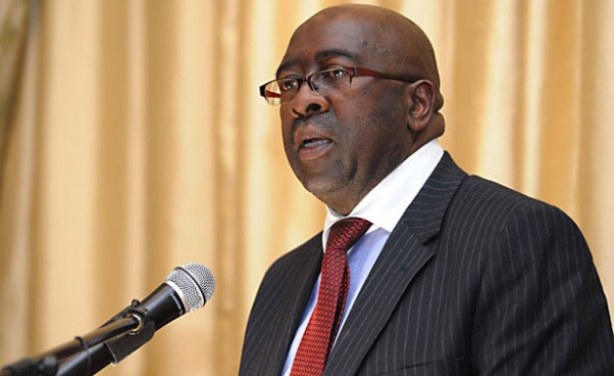 Finance Minister Nhlanhla Nene (file photo).
South Africa: Nene and the Complex Truth of State Capture

ISS, 8 October 2018

The Zondo Commission of Inquiry's slow reveal has gripped South Africans. The 2016 Public Protector's report on state capture was revelatory but seeing the testimony in real time… Read more »

South Africa: Nene - 'I'm Human, I Make Mistakes'

News24Wire, 5 October 2018

Finance Minister Nhlanhla Nene says he was wrong to have met the Guptas at their Saxonwold mansion in Johannesburg and he "begs" South Africans' forgiveness. Read more »
InFocus
During his appearance at the Zondo Commission of Inquiry, Finance Minister Nhlanhla Nene has said that he was fired by former president Jacob Zuma in a meeting that lasted less ... Read more »