Billionaire Masiyiwa Backs Mnangagwa, Calls For Sanctions Removal
Having moved to charm the world with reform pledges after taking over power, President Emmerson Mnangagwa's momentum was rocked by a disputed election victory and post-election violence, resulting in a lot of deliberation about whether Zimbabwe is on the right path. Strive Masiyiwa, an internationally respected businessman, believes Mnangagwa is sincere.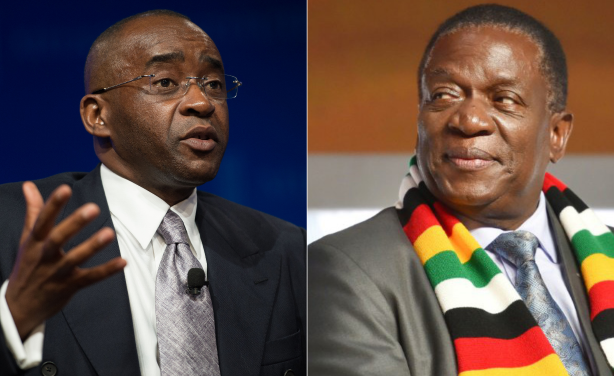 Econet founder Strive Masiyiwa and President Emmerson Mnangagwa.
InFocus
The founder of telecom firm Econet Wireless, Strive Masiyiwa, has opened up about his family's struggle with cancer, adding that their harrowing experience made him accept an ... Read more »

Exiled business mogul Strive Masiyiwa has poured his heart out in the wake of Vice President Constantino Chiwenga's visit to his company's exhibition stand at the just-ended ... Read more »

According to the US-based business magazine, Masiyiwa becomes Zimbabwe's first billionaire and the country's only representative on its list of Africa's super rich. Read more »