Australian Firm to Explore Possible Oil, Gas Deposits in Zimbabwe
President Emmerson Mnangagwa has announced the possibility of oil and gas deposits in the greater Muzarabani area. He said that Australian company Invictus Energy planned to sink an exploration well by mid-2020.
Zimbabwe: Muzarabani Oil - More Details Released

The Herald, 6 November 2018

The Muzarabani oil project has high potential to produce 3,9 trillion cubic feet (tcf) of natural gas and 181 million barrels of conventional gas, Australia-listed company,… Read more »

Zimbabwe: President Confirms Oil, Gas Discovery

The Herald, 2 November 2018

President Mnangagwa yesterday officially announced the discovery of oil and gas in the greater Muzarabani area by Australian Stock Exchange-listed company Invictus Energy… Read more »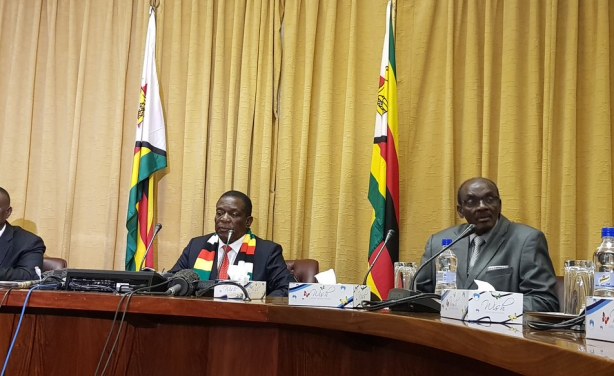 President Emmerson Mnangagwa's November 1, 2018 press conference about oil and gas exploration in Zimbabwe.