Scores Die in Bus Crash in Zimbabwe
At least 47 people are said to have died on the spot after a head-on collision between two buses in Rusape. Reports claimed a coach belonging to the Bolt Cutter bus company travelling from Mutare to Harare collided with a Smart Express Bus Services coach heading in the opposite direction.
Zimbabwe: UPDATED : 47 Perish in Horror Bus Crash

The Herald, 8 November 2018

Forty-seven people - 45 adults and two children - were killed, while 70 others were injured when two buses collided head-on at the 166-kilometre peg along the Harare-Mutare Highway… Read more »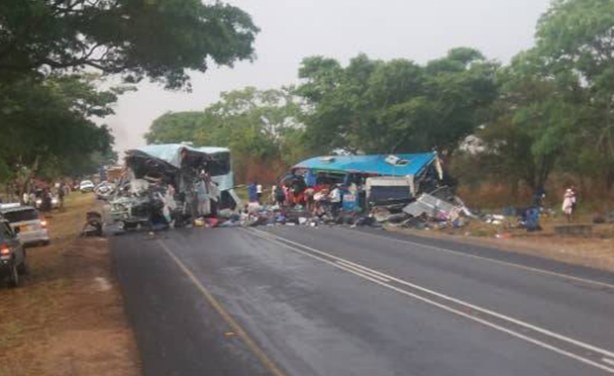 The wreckage of Bolt Cutter and Smart Express buses that collided head-on on the Harare-Mutare Highway, killing 47 people and leaving 70 others injured.