Churches React to Former Zanu-PF Man's Terror Confession
Outspoken Zimbabwean cleric Bishop Ancelimo Magaya says President Emmerson Mnangagwa must own up to his and his party's past deeds. This was after former Zanu-PF youth leader Jim Kunaka confessed to committing acts of terror against the opposition under instructions from party seniors. Kunaka was testifying before the Commission of Inquiry into the August 1 post-election violence in which six civilians were shot dead.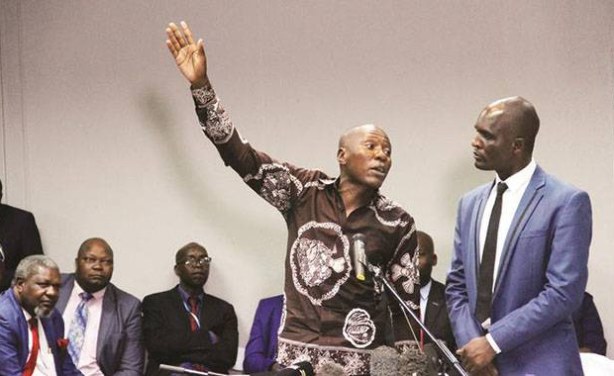 Former Chipangano leader Jim Kunaka testifies before the Motlanthe Commission.
Zimbabwe: Churches Rap Kunaka

The Herald, 26 November 2018

CHURCHES over the weekend rapped opposition activist Mr Jimu Kunaka for bragging that he was of a violent disposition and used to terrorise political opponents, saying such claims… Read more »

Zimbabwe: Kunaka Falls On His Own Sword

The Herald, 23 November 2018

When political activist and National Patriotic Front member Jim Kunaka appeared before the Motlanthe Commission that is investigating the August 1 post-election violence, he did… Read more »

Zimbabwe: Kunaka's Zanu-PF Died Last November

The Herald, 22 November 2018

WHO does Jim Kunaka think he is fooling and for how long? For those who do not know who he is, Kunaka, was the leader of the infamous Chipangano, a gangster group based in Mbare… Read more »
InFocus
The Commission of Inquiry into the deadly violence which rocked Harare after the July elections is expecting opposition MDC leader Nelson Chamisa to appear before it - but it is ... Read more »

The commission of inquiry into the August 1 post-election violence opened at a Harare hotel on Tuesday with the first witnesses speaking of how they saw supporters of the MDC ... Read more »

The former Zanu-PF provincial youth leader, Jim Kunaka, has dumped the Joice Mujuru-led Zimbabwe People First. Read more »