What You Need to Know About Africa's Blue Economy
The Blue Economy is about all activities that make sure we use the ocean sustainably while pursuing economic growth, improved livelihoods and jobs, and a healthy ocean, says the World Bank.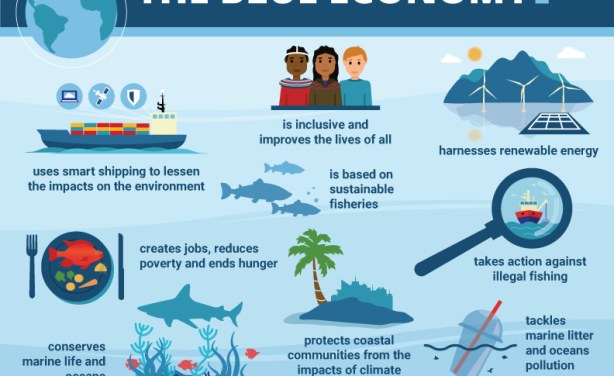 Blue economy.
Video
Author:

OECD

Publisher:

Publication Date:

3 July 2018

The oceans have long been the centre of economic activity. People have been living near the sea, feeding themselves by fishing and making their ... see more »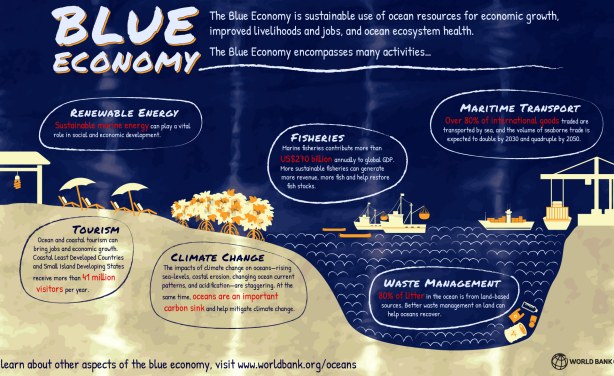 Blue economy.
InFocus
Plastic pollution in the oceans has reached a stage where microplastics - pieces smaller than 5mm - now outnumber stars in our galaxy, according to UN secretary general ... Read more »

A decade ago, Rwanda banned almost all commercial uses of plastic bags and packaging - one of the world's first actions to reduce the plastic pollution that is choking oceans and ... Read more »

The time where fishermen or businesses could just move to a new untapped location is over. The ocean is nearing the limits of what it can provide without going into decline. ... Read more »