How Africa Is Saving Whales, Oceans, Cows and Our Future - VIDEO
A decade ago, Rwanda banned almost all commercial uses of plastic bags and packaging - one of the world's first actions to reduce the plastic pollution that is choking oceans and the world's food supplies. Now some 16 African countries either ban or tax plastic bags...
InFocus
According to a three-judge bench, the government did not violate any rights in imposing the ban and there was no evidence to prove that there was increased cost of packaging or a ... Read more »
Nigeria: Group Calls for Ban of Single Use Plastic in Nigeria

Vanguard, 5 June 2018

A group, Climate and Sustainable Development Network, CSDevNet has called on the Federal Government to go beyond rhetoric and mere sloganeering and set in motion the process of… Read more »

Africa: How Nigeria Can Lead Africa, Rest of the World in Beating Plastic Pollution - VP Osinbajo

Office of the Vice President, 6 June 2018

Calls on corporate organisations, individuals to do more to prevent environmental pollution Read more »

Africa: From the Scourge of Plastic Waste Pollution in Africa to Value Addition and Improved Livelihoods

African Development Bank, 4 June 2018

The theme for World Environment Day celebrations in 2018 is "Beat Plastic Pollution." There has been a big focus on the devastating impacts of plastic waste (particularly… Read more »

South Africa: By 2050 There May Be More Plastic in Oceans Than Fish - UN

News24Wire, 5 June 2018

Plastic pollution in the oceans has reached a stage where microplastics - pieces smaller than 5mm - now outnumber stars in our galaxy, according to UN secretary general… Read more »

Zimbabwe: Govt Must Intensify Fight Against Plastic Pollution

The Herald, 5 June 2018

Today is World Environment Day and this year's theme reminds us of the grim reality of the burden of plastic pollution not only here in Zimbabwe, but the world over. Read more »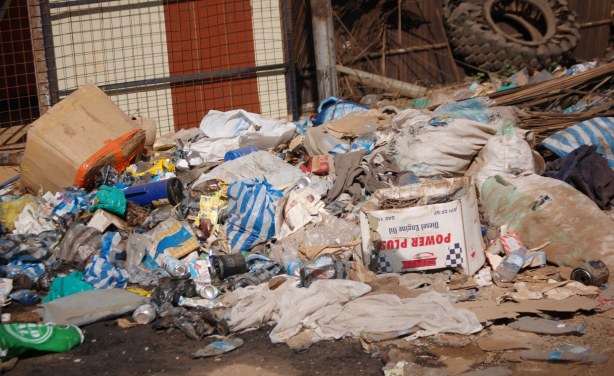 Trash along a main road in Juba (file photo).