FIFA Rankings Places Super Eagles Fourth In Africa
Nigeria's national soccer team remains at 44th position in the world but has moved up to the fourth spot in Africa on the November FIFA ranking. The Super Eagles are now behind Senegal, Tunisia and Morocco.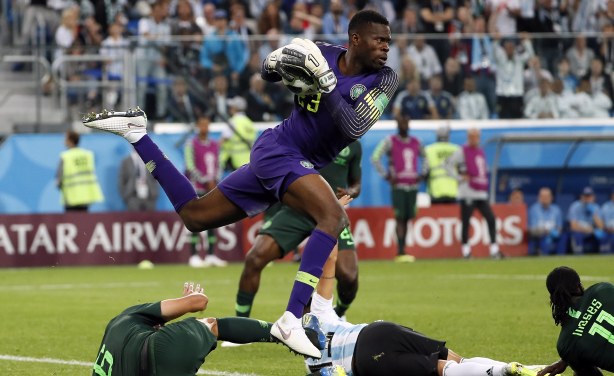 Francis Uzoho in action as Nigeria's goalkeeper in the Super Eagles' match against Argentina at the 2018 FIFA World Cup.
InFocus
Two victories from two games in October have seen the Super Eagles move up four places to 44th in the world. The team is now third in Africa behind Tunisia and Senegal. Read more »