The 100 'Most Influential Africans' of 2018
The December issue has been published with four different covers - each of which features Ethiopian Prime Minister Abiy Ahmed, the 2018 Nobel Peace Prize co-winner DR Congo's Denis Mukwege; Botswana's Trade Minister Bogolo Joy Kenewendo and Egyptian football star Mo Salah. Nigerians once again dominate this year's list in terms of entries, followed by Kenya. For the first time this year, the list is gender-balanced.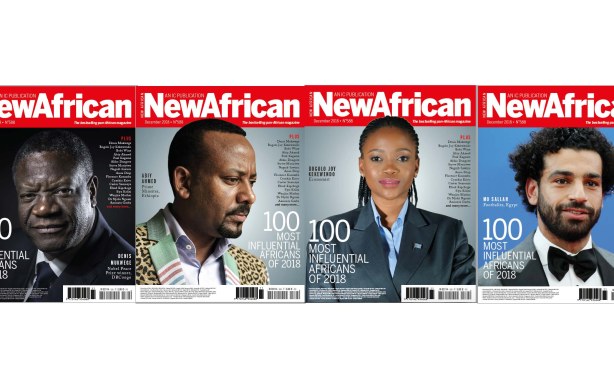 New African Magazine names Africa's Most Influential People..
InFocus
New African Magazine has announced its list of Africa's most influential people for 2017. The list is spread over eight categories and profiles both continental and Diasporan ... Read more »

The list, which was restricted to age limits of between 15 and 36, had a coverage of 28 countries on the continent with Nigeria, South Africa, Ghana and Kenya leading with 19, 18, ... Read more »