Nigerian Presidential Candidate Says Not Invited to Peace Accord
Nigerian political parties have signed a peace accord committing to a peaceful poll in 2019. President Muhammad Buhari signed the accord, but his main rival Atiku Abubakar says he did not receive an invitation. Abdulsalami Abubakar, chairman of the National Peace Committee which organised the event, insists that all the candidates were invited.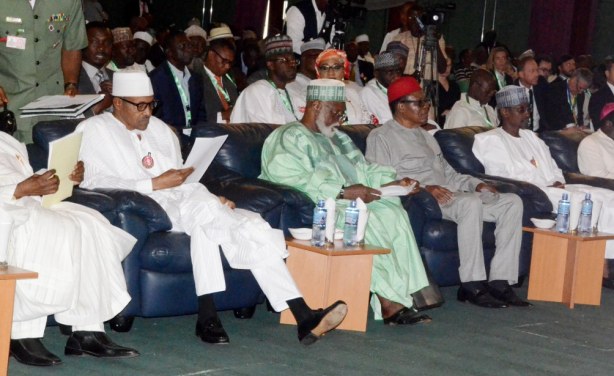 From left: Former Head of State Yakubu Gowon; President Muhammadu Buhari; former Head of State Abdulsalami Abubakar; former Chief of General Staff retired Commodore Ebitu Ukiwe; FCT Minister Mohammed Bello; and Bishop Matthew Hassan Kukah, at the signing of a peace accord by presidential candidates organized by the National Peace Committee in Abuja.