Rwanda's Kagame Commends Army For Bravery, Dedication
President Paul Kagame has told the soldiers that having good skills and dedication will help them continue being a successful army. He was speaking at the annual field training exercise which is aimed at perfecting drills.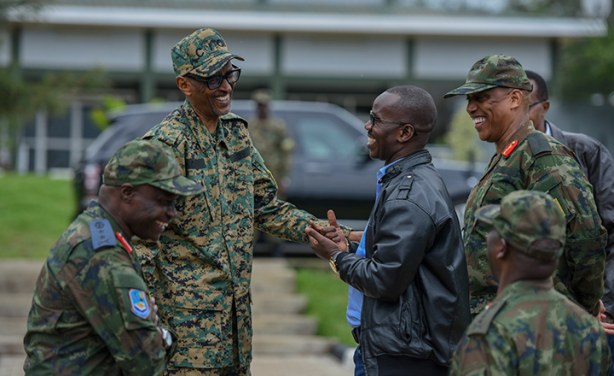 President Kagame talking to soldiers during the RDF Combined Arms Field Training Exercise at the Rwanda Defence Forces Combat Training Centre in Gabiro, Eastern Province.