Man Accused of Raping Stepdaughter 900 Times to Stay In Jail
A South African man accused of raping his 10-year-old stepdaughter 900 times is to spend the festive season behind bars after the Verulam Magistrate's Court postponed his case. The 43-year-old man, who cannot be named to protect the identity of the victim, was arrested on June 11. Legal Aid representative Mondli Mthethwa, argued that the case was dragging on for too long but the case was postponed to January 11 for further investigation.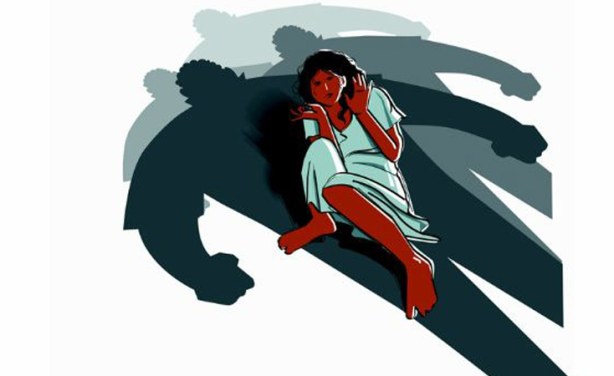 Rape victim (file photo).
South Africa: Court Awaits Psychologist's Report in Case Against KZN Man Accused of Raping Stepdaughter 900 Times

News24Wire, 16 October 2018

The man accused of raping his 10-year-old stepdaughter at least 900 times appeared briefly in the Verulam Family Court on Tuesday. His case was postponed to December 13 for further… Read more »

South Africa: Case of KZN Man Accused of Raping Stepdaughter 900 Times Postponed Again for Further Investigation

News24Wire, 10 October 2018

The case of a KwaZulu--Natal man accused of raping his 10-year-old stepdaughter at least 900 times has been postponed again for further investigation. Read more »

South Africa: Crucial Reports Awaited in Case of KZN Father Accused of Raping Stepdaughter 900 Times

News24Wire, 23 August 2018

The finalisation of two crucial outstanding reports has caused a delay in the court case of a KwaZulu-Natal man, accused of raping his stepdaughter at least 900 times. Read more »

South Africa: Verulam Stepfather Accused of Raping His Stepdaughter Denied Bail

News24Wire, 6 July 2018

The man accused of raping his stepdaughter 900 times over a five year period was denied bail at the Verulam Family Court on Friday. Read more »

South Africa: Public Outcry Shouldn't Be a Factor in Bail for Man Accused of Raping Girl, 10 - Lawyer

News24Wire, 5 July 2018

The lawyer representing the man accused of raping his 10-year-old stepdaughter says the public outcry the case has attracted should not be a determining factor in his client's… Read more »

South Africa: Man Who Allegedly Raped Stepdaughter Is Back in the Dock

News24Wire, 5 July 2018

A 43-year-old man who allegedly who allegedly raped his 10-year-old stepdaughter about 900 times from 2013 to 2018, is expected to appear in the Verulam Family Court on Thursday. Read more »

South Africa: Man Allegedly Raped Stepdaughter 900 Times Over Five Years, Court Hears

News24Wire, 3 July 2018

A 43-year-old man allegedly raped his 10-year-old stepdaughter about 900 times from 2013 to 2018, the Verulam Family Court heard on Tuesday. Read more »

South Africa: Verulam Man Who Allegedly Raped 10-Year-Old Girl to Call Witness Who Can 'Prove' His Innocence

News24Wire, 2 July 2018

The man accused of repeatedly raping his 10-year-old stepdaughter in Verulam, north of Durban, says he has a witness who can prove his innocence. Read more »