Climate Change Will Kill Us. When Will We Become Alarmed?
A new report from the World Bank Group warns that climate change will interrupt our world as we know it. The report on strategies for adapting to climate change follows a string of scientific information that sound increasingly strident calls to action, including a study published in Science on 11 January, 2019 that says ocean warming is accelerating faster than was previously known.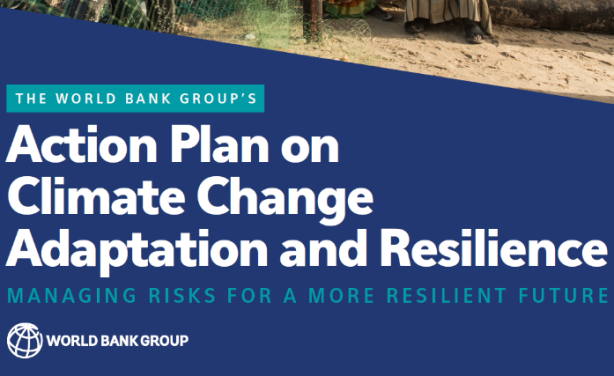 World Bank Action Plan on Adaptation & Resilience.
Documents
Publisher:

Publication Date:

15 January 2019

The accelerating impacts of climate change, and the need to avoid much larger impacts in the future, bring urgency to scaling up action on adaptation ... see more »
Video
Author:

World Bank Group

Publisher:

Publication Date:

16 January 2019

From farming communities overcoming drought in Niger to villages managing sea level rise and saltwater intrusion in Kiribati, climate change is ... see more »
InFocus
In a hard-hitting report published by The Lancet medical journal, scientists and health experts have said climate change impacts - from heatwaves to worsening storms, floods and ... Read more »

A UN climate change expert panel said in a special report on Monday that the world needs to move much faster and more dramatically if global warming is to be contained to anything ... Read more »