Why Former Nigerian Soccer Star Nwankwo Kanu Is In Pain
The former Arsenal and Super Eagles footballer has suffered a major heartbreak after finding out every medal he won had vanished from his Lagos property. The disappearance was reportedly linked to a court case about a financial dispute involving a hotel owned by Kanu in the upmarket Victoria Island area of Lagos. According to the Premium Times, the hotel underwent illegal renovations and Kanu's possessions, including his football medals, trophies, and plaques were seized.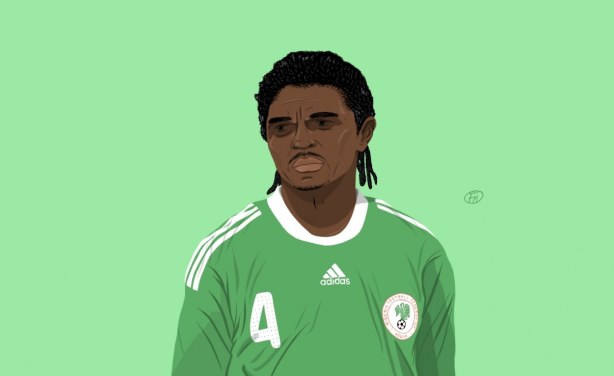 Former Super Eagles captain, Nwankwo Kanu.
Nigeria: No Medal Taken From Kanu's Hardley Apartment - AMCON

Leadership, 17 January 2019

Contrary to media reports that the medals of former Super Eagles skipper, Kanu Nwankwo had been carried away from the Hardley Apartments, Assets Management Corporation of Nigeria… Read more »

Nigeria: Nwankwo Kanu Raises Alarm Over Alleged Illegal Takeover of Hotel

Guardian, 15 January 2019

Former Super Eagles' captain, Nwankwo Kanu is currently a sad man. Yesterday in Victoria Island, Lagos, the former Arsenal of England striker almost broke down in tears following… Read more »

Nigeria: Former Footballer Kanu Medals, Plaques and Trophies Disappear

This Day, 16 January 2019

The Nigeria Football Federation (NFF) on Tuesday expressed concern over the burgling of the property of former Nigeria Captain Nwankwo Kanu, with valuables such as medals, plaques… Read more »