Why Eating Healthier is a Must as Climate Change Threatens
A study by The Lancet on sustainable food production suggests that if the world's population drastically changed diets, the way the food is produced and sharply cut the amount of meat they eat, it would further damage to the planet. Scientists say global food production is the largest strain on the earth caused by humans.
Video
Publisher:

allAfrica

Publication Date:

18 October 2018

Eating food that's in season is more than a trend - it means healthier meals and saving money. But wait, there's even more reasons - watch the ... see more »
Documents
Author:

The Lancet

Publisher:

Publication Date:

18 January 2019

"Food in the Anthropocene represents one of the greatest health and environmental challenges of the 21st century." see more »
Video
Author:

AllAfrica

Publisher:

Publication Date:

20 July 2018

Most African countries are putting measures in place to prevent deaths from noncommunicable diseases like cancer. Tanzania is injecting funding to ... see more »
Africa: Why Food Policy Is More Important Than Ever

Thomson Reuters Foundation, 30 May 2018

It's clear that the global food system is in trouble. There are 815 malnourished people worldwide, yet we use crops for animal feed and biofuels, and we throw away more than 30… Read more »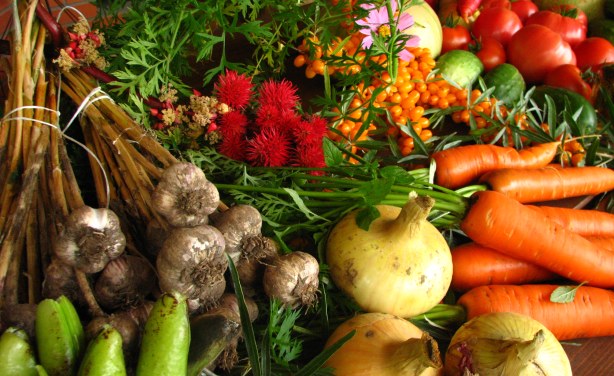 Vegetables from ecological farming (file photo).