Tough Road Ahead for Botswana as Khama Takes Masisi Head On
As the race to presidential elections draws closer the ruling Botswana Democratic Party has been hit with the allegedly newly formed faction dubbed New Jerusalem which has the backing of former President Ian Khama. This comes weeks after Masisi told parliament that relations between himself and Khama were so bad that he had asked former president Festus Mogae and other ruling party elders to mediate between them, to no avail.
Botswana: Khama Ups Stakes

The Patriot, 17 January 2019

The race for the presidency of the Botswana Democratic Party (BDP) has heated up with the New Jerusalem faction having already started country wide campaign tours as infighting in… Read more »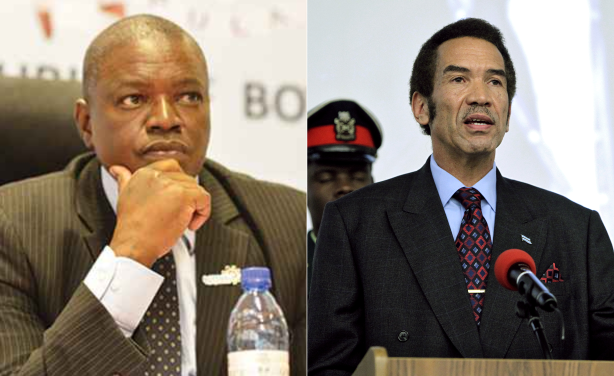 President Mokgweetsi Masisi and former President Ian Khama.
Botswana: Masisi, Khama Feud Dangerous - Mokgware

The Patriot, 6 December 2018

Former Commander of Botswana Defence Force (BDF) Ground Forces, Major General Pius Mokgware, has warned that the on-going feud between President Mokgweetsi Masisi and his… Read more »

Botswana: Plot to Oust Masisi

The Patriot, 9 November 2018

Botswana Democratic Party (BDP) is allegedly rocked by secret meetings involving top party figures, some within the Central Committee in a plot to oust President Mokgweetsi Masisi,… Read more »

Botswana: Masisi Confirms Fallout With Khama

The Patriot, 6 November 2018

President Mokgweetsi Masisi has confirmed the uneasy relationship with the man he succeeded in power - Ian Khama. Read more »
InFocus
Outgoing President Ian Khama has revealed his plans to continue serving Botswana post-retirement in various areas including patronising arts, football, as well as serving as ... Read more »