Six Arrested After Body of Missing Kenyan Activist is Found
Human rights defender Caroline Mwatha's father has accused police of spreading false reports to divert the public from the alleged murder of his daughter, which he blames on her line of work in the community. Mwatha's body was found in a mortuary after the arrest of six people for the alleged botched abortion and disposal of her body.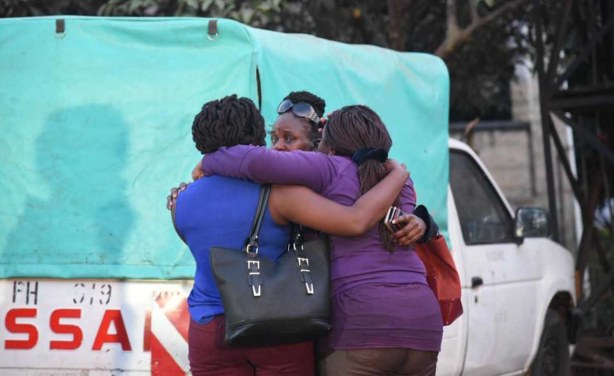 Friends wait to identify the body of Dandora activist Caroline Mwatha at city mortuary on February 12, 2019.
InFocus
Dandora community has held a vigil for Caroline Mwatha, a founder member and caseworker with Dandora Community Social Justice Centre, who has been missing for almost a week. Mwatha ... Read more »