Suspicions Cloud Senegal's Upcoming Election
Senegal will choose its president on February 24 in an atmosphere clouded by suspicions that the incumbent, Macky Sall, has engineered recent electoral reforms to secure a second term in office write Paulin Maurice Toupane, Aissatou Kanté and Adja Khadidiatou Faye for the Institute for Security Studies.
Photo: APS

The five candidates contesting for president in Senegal.

President Macky Sall campaigning for re-election.

Children in Dakar standing in front of a campaign poster for opposition candidate Idrissa Seck.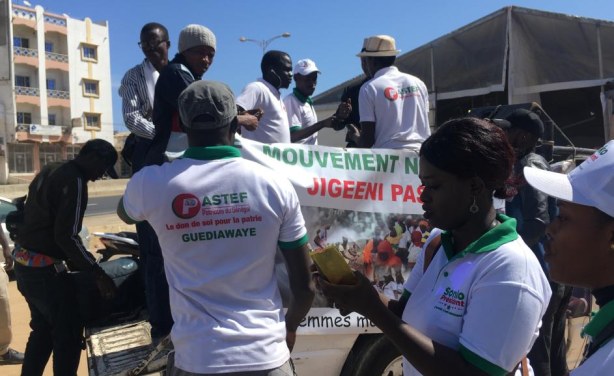 Les militants d'Ousmane Sonko préparent leur char pour défiler dans Dakar.
InFocus
Senegal is going to the polls on February 24 in the first round of general elections with seven candidates shortlisted for the presidential vote. The Constitutional Council on ... Read more »