Africa's Biggest Film Festival Celebrates 50 Years
The Pan-African Festival of Cinema and Television, known as FESPACO, was first launched in 1969. The festival is the largest biennial event to celebrate African cinema and is held every two years.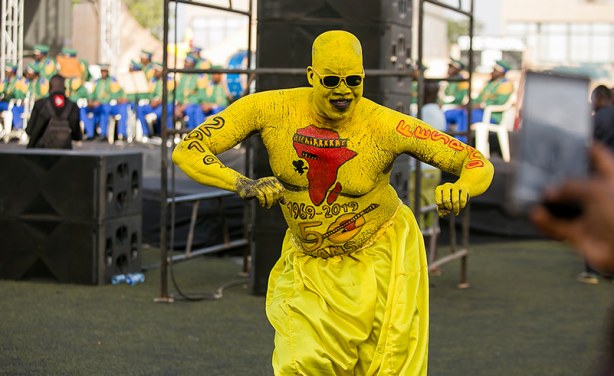 A fan celebrates at the opening of the Pan-African Film and Television Festival of Ouagadougou 2019.
Africa: Pan-African Film Festival Kicks Off

The Herald, 23 February 2019

Burkina Faso will from this Saturday to March 2 host the Pan-African Festival of Cinema and Television of Ouagadougou (Fespaco), one of the biggest African film festivals. This… Read more »