Watch Trevor Noah's Hilarious Fake Xhosa Translation at Oscars
While presenting Black Panther's Best Picture nomination, the South African comedian told the audience: "Growing up as a young boy in Wakanda, I would see T'Challa flying over our village, and he would remind me of a great Xhosa phrase - abelungu abazi ubu ndiyaxoka, which means "In times like these, we are stronger when we fight together than when we try to fight apart." However that's not what the phrase means - the real translation is "white people don't know I'm lying" - and the audience didn't realize he was throwing shade!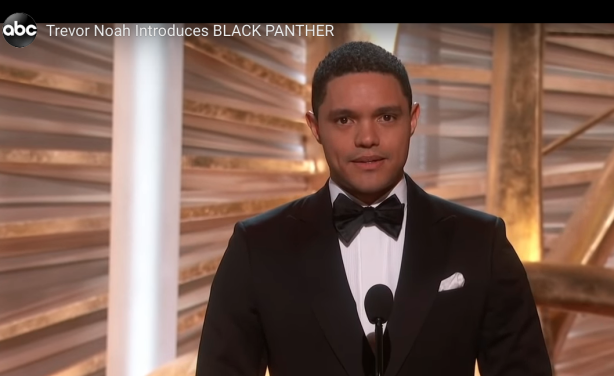 Trevor Noah introduce Oscars 2019 nominee for Best Picture Black Panther.