How Elephants and People Can Live Together in Peace
Elephants play a crucial role in Africa's savanna ecosystems as seed dispersers. Their dung recycles valuable nutrients and by feeding on trees they maintain the savanna's matrix of woodland and grassland and the biodiversity it supports, writes Vicky Boult for The Conversation Africa.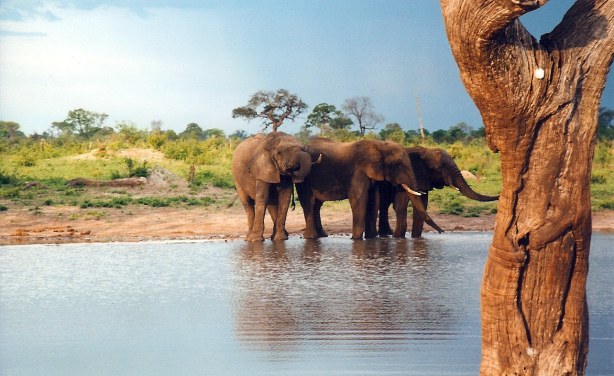 Hwange National Park -Young male elephants hang around in bachelor herds.
InFocus
Prince Harry who is the president of African Parks, an animal conservation charity, has offered to support a deal with Botswana to move 500 - 1,000 elephants to Zambia, which could ... Read more »

Parks around the continent have embarked on an unusual high-tech experiment to curb poaching. Flying silently and invisibly, drones could be a game-changer as they track both ... Read more »

Botswana, which has the largest population of elephants in Africa, is considering whether to lift the ban on hunting of those animals and other big game. Read more »