Is Top Tycoon The Reason for Rwanda, Uganda Standoff?
The Observer reports that the Rwandan High Commissioner to Kampala, Frank Mugambage , met President Yoweri Museveni. Mugambage had several requests, including the closure of businesses owned by Tribert Rujugiro Ayabatwa, a very wealthy Rwandan national running a string of enterprises in Uganda.The Rwandan government believes Rujugiro is pumping money into subversive activities carried out on Ugandan soil against Kigali. But Kampala did not respond positively to the request and tensions quickly mounted between the two countries leading to the current border standoff.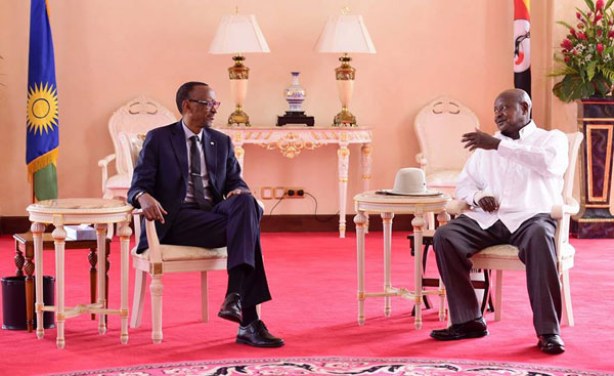 Rwandan president Paul Kagame, left, and his Ugandan counterpart Yoweri Museveni meet at State House Entebbe on March 25, 2018.
InFocus
Uganda has accused Rwanda of blocking cargo trucks and other vehicles, and stopping its nationals from crossing into Rwanda at the Katuna border amid a resurgence of hostility ... Read more »