Sexual Harassment Everywhere at ANC Headquarters - Top Official
African National Congress deputy secretary general Jessie Duarte has said that shocking truths were uncovered during workshops held at Luthuli House to address sexual harassment claims in the ruling party. This comes after sexual harassment and rape allegations were levelled against two senior ANC leaders, Zizi Kodwa and Pule Mabe, casting light on the party's lack of a sexual harassment policy.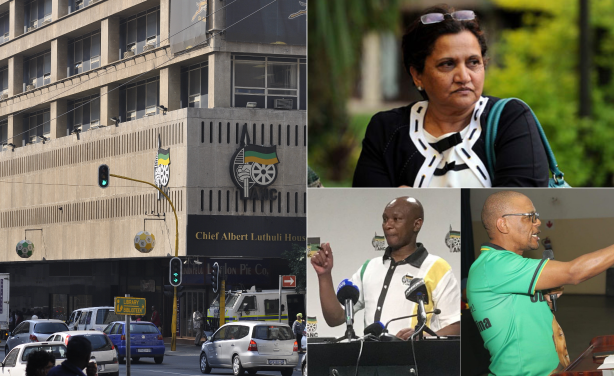 Left: Luthuli House. Top-right: ANC deputy secretary general Jessie Duarte. Bottom right: Composite of Zizi Kodwa (left) and Pule Mabe (right).
InFocus
The African National Congress's national working committee has called on their Acting Spokesperson Zizi Kodwa and his predecessor Pule Mabe to step aside. The two are facing ... Read more »