What Does Nigeria Court Ruling Mean for Cameroon Separatists?
The separatists will expect some reaction from the government to the court's ruling. If the Paul Biya administration were to ignore an overture from the Nigerian government to return the deportees, this could escalate tensions, writes Golda K Ajode for Institute For Security Studies.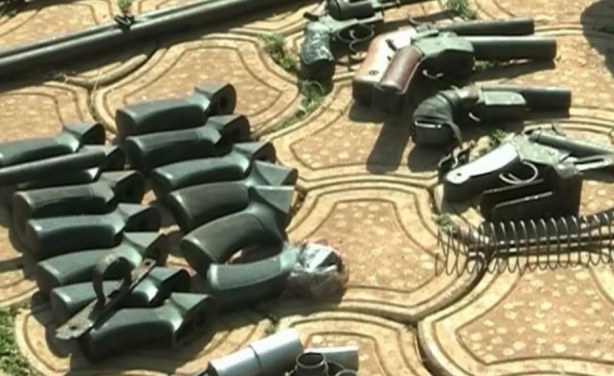 Weapons seized from separatist fighters in Bamenda, north western Cameroon, Feb. 6, 2019.
InFocus
Among the 12 deported was separatist leader Julius Sisiku Ayuk Tabe, president of the self-declared "Republic of Ambazonia", who was arrested along with his supporters on January 9 ... Read more »