Ex-Reserve Bank Governor 'Offended' Over Media Chief's Testimony
Former South African Reserve Bank governor Gill Marcus had a heated exchange with Iqbal Survé at the Public Investment Corporation inquiry after the Sekunjalo chairman said his business was not a Black Economic Empowerment front for white-owned companies.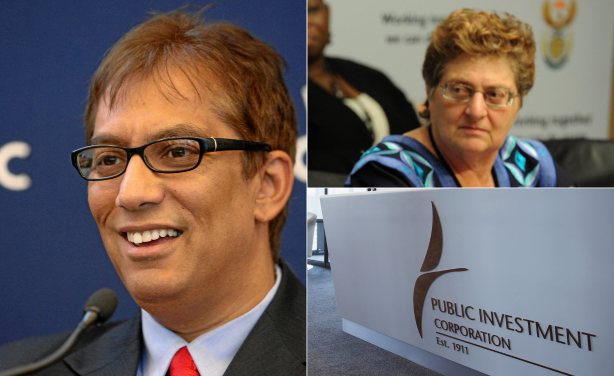 Left: South African doctor and businessman Iqbal Survé, head of Sekunjalo Investments. Top-right: Gill Marcus, former governor of the South African Reserve Bank. Bottom-right: Public Investment Corporation logo.