South African Activists Cause Delay at Ramaphosa's Train Launch
About 30 members of commuter activist group #UniteBehind blockaded the entrance to Cape Town Station where President Cyril Ramaphosa launched two new passenger trains. The group has been highlighting corruption and mismanagement within the Passenger Rail Agency of South Africa and are running campaigns to fix train and rail infrastructure in the country.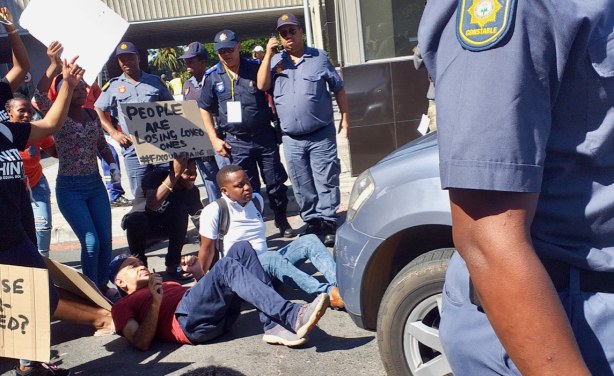 Activists Zackie Achmat and Nkosikhona Swaartbooi prevented a car, thought to be transporting President Cyril Ramaphosa, from leaving Cape Town train station.
InFocus
The Passenger Rail Service of South Africa, PRASA, is apparently operating illegally. The Railway Safety Regulator had taken a decision not to issue a permit until it was satisfied ... Read more »