Poor South Africans Bear the Brunt of High Data Costs - Authority
The Competition Commission has argued in its provisional report on the Data Services Market Inquiry that the data market includes "anti-poor pricing structures". The Data Services Market Inquiry was launched in 2017 after the #DataMustFall campaign called for reduced data costs.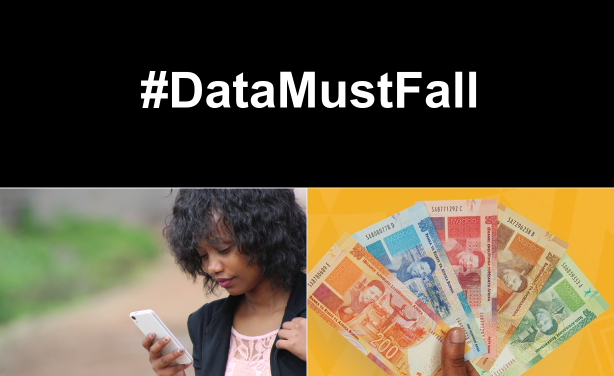 Top: #DataMustFall hashtag. Bottom-left: Phone user. Bottom-right: Banknotes.
Documents
Publisher:

Publication Date:

17 October 2018

South Africa has one of the most expensive data prices in the world, even when adjusted for cost of living. To put this into perspective, India only ... see more »
InFocus
The Independent Communication Authority of South Africa has announced new regulations for mobile service providers which require them to provide users with notifications informing ... Read more »

Lobby group Right2Know has demanded affordable voice and data costs after leading pickets against four major telecommunications companies in Gauteng. Read more »

Service providers including Vodacom and MTN have reported to a Parliamentary portfolio committee after facing scrutiny over pricing schemes for their data packages. Read more »