Cyclone Kenneth Death Toll Rises in Mozambique
Rains continues to pound northern Mozambique, hampering aid deliveries in the aftermath of Cyclone Kenneth. The death toll from the storm has risen to 38. The cyclone brought wind gusts up to 220km/h and was the second deadly storm to strike the country in six weeks. Mozambique's National Institute of Disaster Management says more than 23,000 people have no shelter and nearly 35,000 homes have been damaged or destroyed.
Photo Essay
Picture 1 of 7

Rescuers in northern Mozambique struggled to reach people stranded by flooding after a second cyclone in just over a month pounded the impoverished southern African nation, leaving a trail of death ... see more »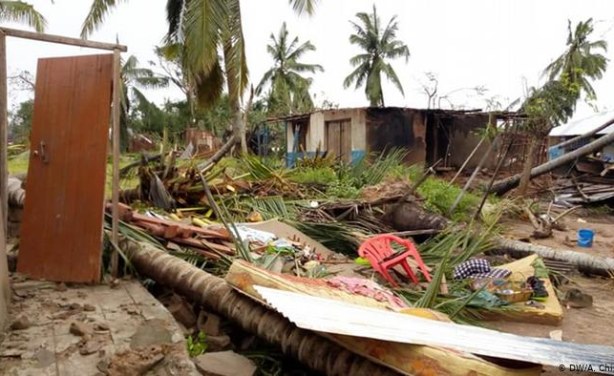 Houses and infrastructure have been destroyed or damaged by Cyclone Kenneth in northern Mozambique.
InFocus
Continued rains caused flooding in northern Mozambique, just three days after Cyclone Kenneth killed at least five people and damaged thousands of houses in the southern African ... Read more »