Nigeria's Population Now a Whopping 201 Million!
A United Nation Population Fund report has said that the country's population grew by about 5 million people from 2018. Nigeria has the world's third lowest life expectancy rate at 55 years and the total fertility rate among women has dropped from 6.4 in 1969 to 5.3 in 2019, with women giving birth to at least five children.
Nigeria: World Population Hits 7.7 Billion As Men Outnumber Women in Nigeria

Vanguard, 18 June 2019

The population of the world hits an estimated 7,713,468,000, the United Nations Population Division said yesterday. Read more »

Nigeria: Nigeria, Others to Be Responsible for More Than Half of World Population Growth By 2050 - UN

Guardian, 18 June 2019

More than half of the world's population growth will be concentrated in nine countries including Nigeria, United States, Pakistan and DR Congo by 2050, the United Nations said on… Read more »

Nigeria: Country Now Has 201 Million People - Report

Guardian, 29 April 2019

The United Nation Population Fund (UNFPA) said in its 2019 State of the World Population report that Nigeria has a population of 201 million. Read more »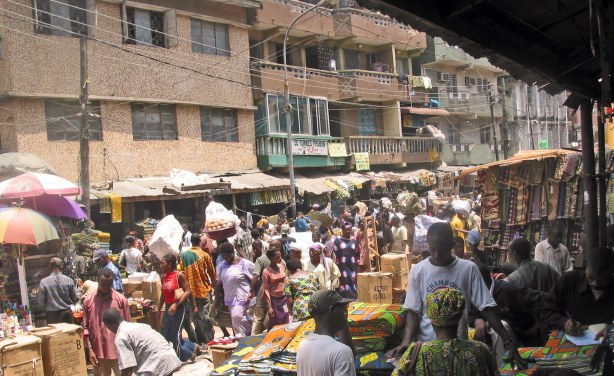 Market in Lagos.
Nigeria: Population Rise - More Nigerians to Fall Into Extreme Poverty - Experts

Vanguard, 1 May 2019

More Nigerians will fall into extreme poverty as the nation's population rose to a new high of 201 million, outpacing economic growth by 0.63 per cent. Read more »

Nigeria: Country's Life Expectancy in 2019 Third Lowest in the World - UN

Guardian, 30 April 2019

Nigeria has the world's third lowest life expectancy rate of 55 years, the United Nations (UN) has said. Read more »

Nigeria: Govt Faults UN Agency Over Nigeria's Population Figures

Vanguard, 30 April 2019

The United Nations and National Population Commission, NPC, yesterday, disagreed over Nigeria's current population figure. Read more »

Nigeria: Nigeria's Population Now 201 Million, Says UN

This Day, 30 April 2019

The United Nations Population Fund (UNFPA) has stated that Nigeria's population currently stands at an all-time high of 201 million, representing an increase of 5.1 million from… Read more »
Documents
Author:

United Nations Population Fund

Publisher:

Publication Date:

30 April 2019

Fifty years ago, it was hard for women to obtain contraception and relatively easy to die giving birth. Many women were unable to decide whom and when ... see more »