South Sudan, South Africa Sign Oil Exploration Deal
In 2018 South Africa's Department of Energy pledged to invest U.S.$1 billion into South Sudan's petroleum industry, with the aim of securing affordable energy supplies.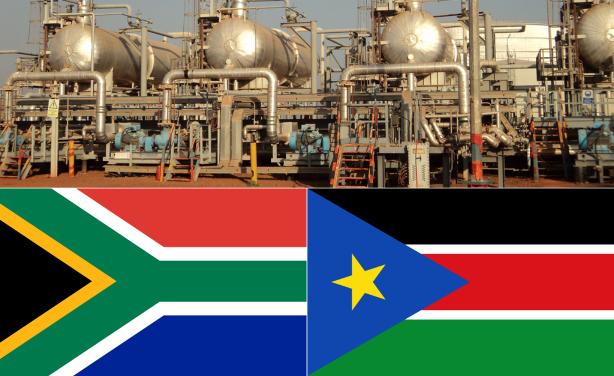 Top: Oil storage facilities at Bentiu, Unity State, South Sudan. Bottom-left: South African flag. Bottom-right- Flag of South Sudan.
South Africa: Govt Signs Oil Search Deal With South Sudan

East African, 6 May 2019

The South African government on Monday signed an oil production agreement with South Sudan, signalling intent to pump money into Juba's nascent petroleum industry that has almost… Read more »
InFocus
South Sudan's Minister of Petroleum Ezekil Lol Gatcoth says the initial production of Al-Nar oil field is estimated at 5000 barrel per day, and it will be increased gradually. Read more »