'U.S. Sanctions to Stay Until Zimbabwe Adheres to Constitution'
Despite Finance Minister Mthuli Ncube's impressive economic interventions, sanctions imposed on Harare will only be removed once President Emmerson Mnangagwa's administration "adheres to the country's Constitution", Christopher Hunnicutt, Senior Economic Officer at the U.S. embassy in Harare, has said.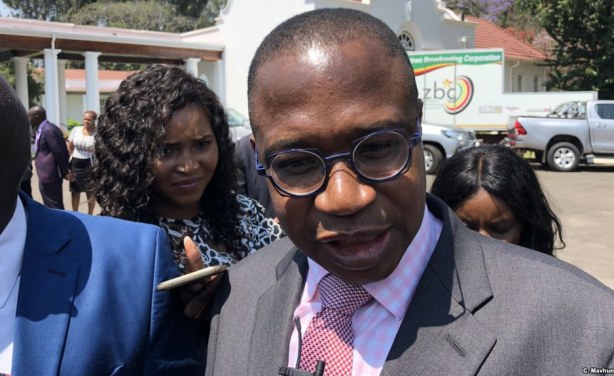 Mthuli Ncube, Zimbabwe's new finance minister, talking to reporters after taking oath of office in Harare (file photo).
InFocus
Finance Minister Mthuli Ncube is under fire for torching the current economic tumult through his recent policy measures that have been unpopular with both business and locals. ... Read more »

Zimbabwe's Finance Minister Mthuli Ncube has proposed a U.S.$8.2 billion budget for 2019 which sees the education ministry getting the highest piece of the cake with an allocation ... Read more »