Schwarzenegger Not Pressing Charges After 'Idiot' Kicks Him
A video of a young man kicking actor and former U.S. governor Arnold Schwarzenegger in the back at the Arnold Classic Africa, a sports festival in Sandton, Johannesburg, has gone viral. The Terminator took to Twitter, encouraging his fans "to stop spreading the video of the idiot which clearly wants the spotlight to become famous".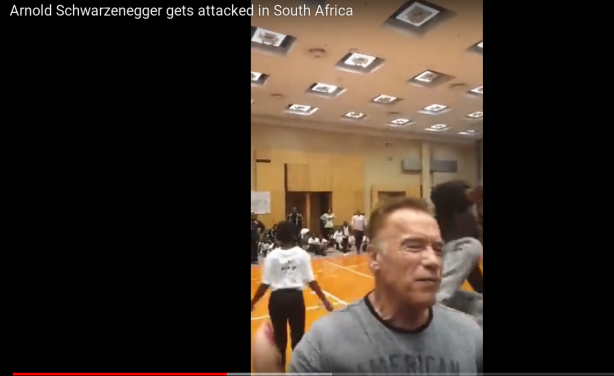 Man who drop-kicked Arnold Schwarzenegger.
Video
Author:

World's Strongest Fan

Publisher:

Publication Date:

18 May 2019