Nigerian Editors Reject National Assembly's Guidelines for Media
The Nigerian Guild of Editors has rejected the new guidelines for the accreditation of media organisations, journalists and correspondents reporting from the National Assembly, describing it as "primitive, undemocratic and blatantly anti-press and anti-people". According to Vanguard newspaper, parliament wants media houses to provide copies of two-year's-worth of income tax returns of journalists who want to be accredited.
Nigeria: National Assembly Bows to Pressure, Drops Media Restrictions

Guardian, 22 May 2019

As stakeholders in the media industry protest against the stringent conditions for covering activities of the National Assembly, the management has withdrawn the controversial… Read more »

Nigeria: National Assembly Management Issues New Guidelines for Journalists

Premium Times, 21 May 2019

On Monday, the management of Nigeria's National Assembly issued a new guideline for accreditation of journalists covering the parliament. Read more »

Nigeria: Journalists' Accreditation - Outrage Greets NASS' New Stringent Conditions

Vanguard, 21 May 2019

Outrage, yesterday, greeted the new 20 guidelines introduced for journalists covering the National Assembly, as the Nigerian Guild of Editors, NGE, and Media Aide to the Senate… Read more »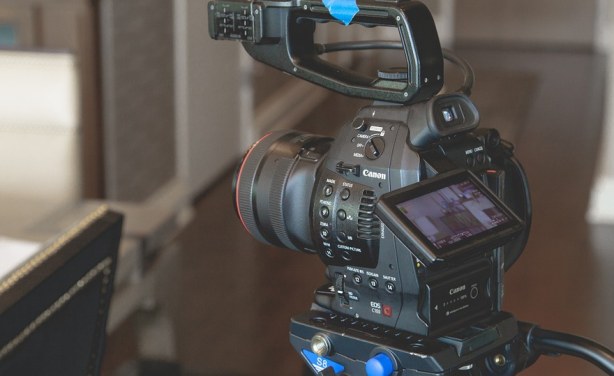 (file photo).
Nigeria: Nigerian Guild of Editors Rejects NASS Guidelines for Journalists

Vanguard, 21 May 2019

The Nigerian Guild of Editors (NGE) has rejected the new guidelines for the accreditation of media organisations, journalists/ correspondents covering the National Assembly,… Read more »

Nigeria: Saraki Denies Ordering Stringent Guidelines for Journalists, Pledges Probe

Premium Times, 21 May 2019

Senate President Bukola Saraki, has reacted to the controversy over new requirements for accreditation of journalists intending to cover the National Assembly. Read more »

Nigeria: NGE, NUJ Condemn New Guidelines By National Assembly for Journalists

Premium Times, 21 May 2019

New guidelines for the accreditation of journalists at the National Assembly have been condemned by journalists and editors. Read more »

Nigeria: Editors Reject NASS Accreditation Guidelines for Journalists

Daily Trust, 21 May 2019

The Nigerian Guild of Editors (NGE) has rejected the new guidelines for the accreditation of media organisations and journalists covering the National Assembly, describing it as… Read more »

Nigeria: National Assembly Imposes Restrictions On Media

Guardian, 21 May 2019

The National Assembly yesterday issued stringent requirements it said media organisations must comply with before they can cover its activities. Read more »

Nigeria: National Assembly Introduces Stringent Conditions for Journalists' Accreditation

Premium Times, 20 May 2019

Ahead of the inauguration of the ninth assembly, the National Assembly management has released 20 stringent conditions for journalists and media houses' accreditation. Read more »

Nigeria: Democracy Day - Govt Assures Invited World Leaders of Safety

This Day, 20 May 2019

The Federal Government has assured world leaders invited for the Democracy Day that holds on June 12 of their safety while in the country. Read more »

Nigeria: Govt Reels Out Details of May 29, June 12 Celebrations

Premium Times, 20 May 2019

The federal government has reeled out the details of the May 29 presidential inauguration and the first observance of June 12 as Nigeria's Democracy Day. Read more »

Nigeria: Govt Declares May 29, June 12 Public Holidays

Guardian, 20 May 2019

Nigerian Government has declared May 29 and June 12 as public holidays to mark the transition to a new government and Democracy Day respectively. Read more »
InFocus
President-elect Muhammadu Buhari's inauguration for a second term will be a low-key event to cut costs. A number of events planned for the inauguration will now be held during the ... Read more »