Children Are Still Dying from Measles in Nigeria's Borno State
MSF has revealed that at least 58 people have been killed by measles in Borno State since January. Measles is a highly contagious infectious disease caused by a virus. The infection is fatal, especially for children. Children with measles come from internally displaced people's camps and also from the host community. Government and humanitarian agencies have vaccinated more than 1,2 million children aged between six months and six years.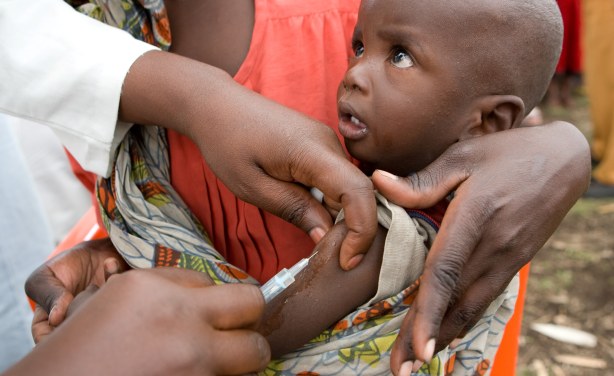 A staff member of the United Nations Children's Fund (UNICEF) vaccinates a child against measles in a refugee camp.
Nigeria: Measles Kill 58 in Borno

This Day, 18 May 2019

Médecines Sans Frontières (MSF), popularly known as Doctors Without Borders on Friday revealed that 58 people had been killed by measles in Borno State since January. Read more »

Nigeria: I Have Not Seen Such High Numbers of Measles Cases

MSF, 17 May 2019

Five-year-old Mustapha Osman is receiving fluids intravenously in the Médecins Sans Frontières (MSF) measles unit inside State Specialist hospital in Maiduguri, in… Read more »

Nigeria: 75 Children Dead in Measles Outbreak

CAJ News, 27 May 2019

Nigeria has embarked on one of the biggest vaccination campaigns against measles following the death of at least 75 children from the disease this year. Read more »