Ex-Zimbabwean Cricketer Auditioned for The Voice and Smashed It!
The former cricketer Henry Olonga was forced to retire from international cricket in 2003 after he wore a black armband during the World Cup to "mourn the death of democracy" in Zimbabwe. Olonga was forced to flee the country due to constant death threats. He lived in exile in Britain for 12 years, before deciding to move to Australia. He performed, This is the Moment, and made it to the next round after impressing the judges.
Video
Author:

The Voice Australia

Publisher:

Publication Date:

27 May 2019

Cricket legend turned singer, Henry Olonga walks onto The Blinds stage and smashes it out of the park with his rendition of Anthony Warlow. see more »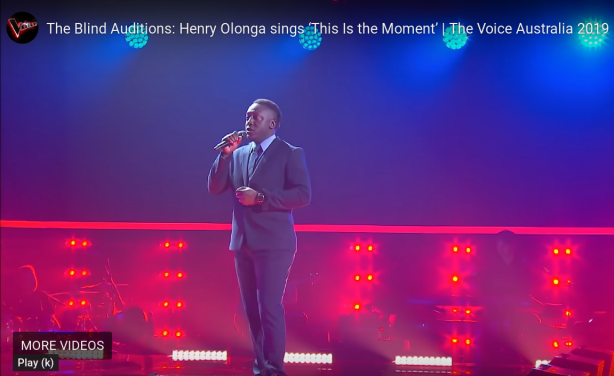 Henry Olonga wows the judges as he auditions on The Voice Australia (screenshot).