Nigerian Police Prepare APP to Fight Rise in Violent Crime
Authorities have explained in a promotional video of the Police-VGS APP, that citizens will be able to quickly report crimes, particularly kidnapping, robbery, cultism, rape and domestic violence. The APP is in its testing phase.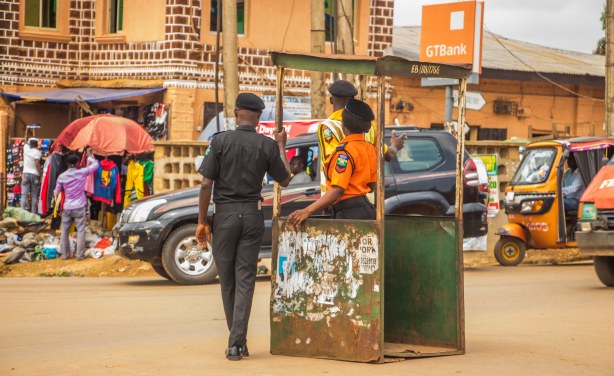 Traffic and the Nigerian police.
InFocus
President Muhammadu Buhari has assured members of the Northern Governors' Forum that he will not let the nation down on security. At the meeting, the governors told the president ... Read more »

"Kidnapping has led to the loss of tens of thousands of lives and huge sums of money in Read more »

The acting Inspector-General of Police, Alhaji Mohammed Adamu, has said that 1,071 people lost their lives in crime-related cases across the country in the first quarter of 2019. ... Read more »