South Africans Take Fight Against Rural Leaders to Ramaphosa
Rural communities across the country have marched to the Union Buildings demanding more land rights and for President Cyril Ramaphosa not to sign into law two key bills affecting them. The Traditional Courts Bill proposes the enforcement of customary law in rural communities and contains a list of prohibited customs and practices that infringes on the dignity, equality and freedom of LGBTQ people, those who are mentally or physically disabled and discriminates against persons with albinism and unmarried people. Meanwhile, the Traditional Khoisan Leadership Bill faces opposition due to the fact that it "will give overdue recognition to the Khoi and San communities" because it "poses a serious threat to rural democracy for South Africa's rural citizens in the former Bantustans (homelands)," according to the Land Accountability Research Centre.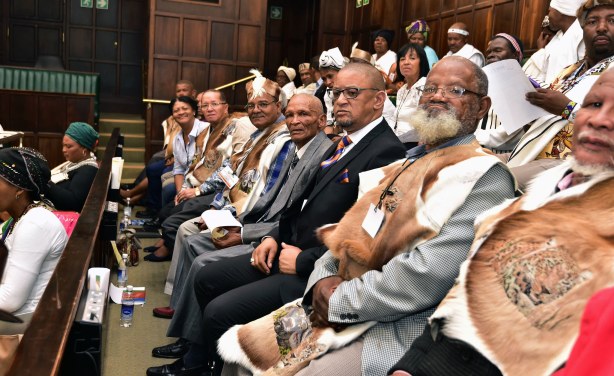 Members of the National House of Traditional Leaders and guests arrive at the Old Chambers in Parliament for the official opening of the National House of Traditional Leaders (file photo).
InFocus
South African minister, Lulu Xingwana, has stated that women should not fear voicing their opinions about the Traditional Courts Bill in public hearings currently underway. Read more »

While supporters of the bill say it will serve to harmonise customary law with common law, there is also concern that it would entrench a patriarchal system and discriminate ... Read more »