ACCRA, Ghana — MEST, in partnership with the Mastercard Foundation, today announced the top three performing Ghanaian tech startups that recently graduated from its Beta 2020 cohort of the MEST Accelerator program. The program aims to equip early-stage ventures with the skills and resources they require to accelerate their growth.
These top performing startups will receive equity-free grant funding and support that will enable them to address urgent needs and expand their operations.
The finals, held at the MEST incubator space in Accra, Ghana, and broadcast virtually, saw six startups – Bosea, PayBox, Oniocha, Motito, WeGoo, and Tukwan – take to the stage to deliver their pitches. Final selection was based on performance throughout the year and the final pitch.
First place was awarded to the FinTech platform Bosea – a mobile technology and data science company that provides mobile loans in Ghana. To date, Bosea has recorded more than 35,000 loan applications through its smartphone app, which provides instant credit scoring, lending, and other personalized financial services.
"When we launched the MEST Express program last year, we knew there was a need for an accelerator that was specifically designed to address the critical needs of startups in Ghana due to the effects of the pandemic. Seeing these companies' growth over the past several months reinforces the fact that we are on the right track. I am very proud of the cohort and the grant winners. Bosea is a shining example that hard work, perseverance, and a clear vision can see you through the toughest times and even leave you stronger for it," said Felix Darko, MEST Express Program Manager.
Bosea will receive $10,000 in grant funding towards the development of their Credify product, a lending-as-service platform that enables micro-credit and microfinance firms to fully digitize their operations. It offers a suite of Application Programming Interfaces (APIs) that enable end-to-end customer journeys capable of being a single platform for all decisions that involve credit.
"Our involvement in MEST Express exposed us to best practices in the tech industry. We had access to world-class experts in all areas of company building. At the end of the program, we had a clearer vision and a solid plan to get there," said Paul Eshun, CEO of Bosea.
Second and third place Wegoo and Motito will receive $6,000 and $4,000 respectively to support their operations.
The funding will also provide essential resources needed to improve the resilience of these startups. All six startups will continue to receive post-program support from MEST Express.
"An environment where high-potential tech startups can be supported, through capacity building and funding, will contribute to building an ecosystem of thriving businesses that are led by and employ young people in Ghana," said Kofi Dadzie, Ghana Program Lead for Digital Economy at the Mastercard Foundation.
About the Startups
Bosea
Bosea Micro Credit is a financial technology company on a mission to democratize credit and accelerate financial independence in Ghana. Most of its customers have little or no access to banks or other traditional financial institutions. Bosea uses mobile technology and data science to make financial services simple, inclusive, and accessible.
Wegoo
Wegoo is a platform that supports small businesses with affordable and reliable on-demand delivery services.
Motito
PayLater by Motito provides customers the opportunity to purchase essential items for personal and business needs without breaking the bank.
About MEST Express
Launched in September 2020, in response to the impact of COVID-19 on early-stage ventures, MEST Express is a program aimed at technology startups operating in Ghana. The goal of the accelerator is to equip early-stage ventures with the necessary skills and resources to weather the COVID-19 pandemic.
In partnership with the Mastercard Foundation and through its Young Africa Works strategy, MEST launched three new programs in 2020 — Pre-MEST, MEST Express, and MEST Scale. The US$3.5M project will enable MEST to scale its impact and reach exponentially more young people at more touch points along their entrepreneurial journey in Ghana, and in time, across the continent.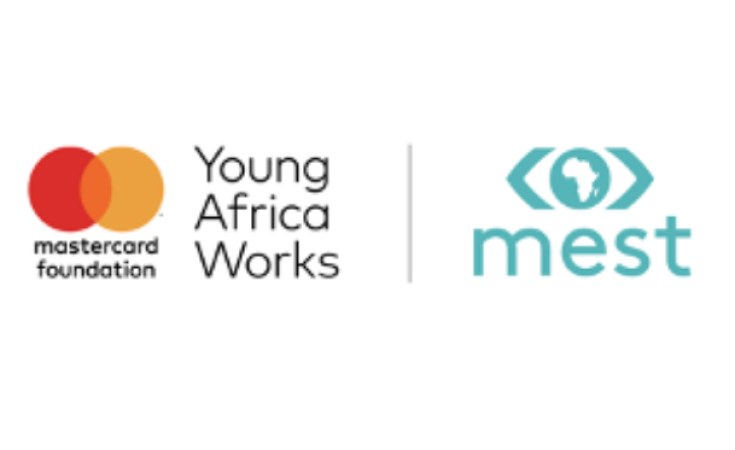 MEST Express covers a range of business content for the startups but explicitly focuses on exploring business models and product pivots, improving risk and crises resilience, and becoming increasingly investment ready. Graduating MEST Express startups will be poised for exponential business growth, and ready to onboard new talent. The program, which is tuition-free, will improve the resilience of MSMEs operating in Ghana that have been impacted by COVID-19 by enhancing business practices and technical know-how to ramp up traction, gain market share, boost sales, and create meaningful jobs. The program is designed to deliver tailored hands-on interventions that are focused on rapid practical application and tangible business outcomes.
About MEST
MEST is an Africa-wide technology entrepreneur training program, internal seed fund, and network of hubs offering incubation for technology startups in Africa that was built on the idea that talent is everywhere, but the opportunity is not. Founded in Ghana in 2008, MEST provides critical skills training, funding, and support in software development, business, and communications to Africa's tech entrepreneurs. Hubs are located in Accra, Ghana; Lagos, Nigeria; Cape Town, South Africa; and Nairobi, Kenya. To date, MEST has invested in over 60 startups across industries from SaaS and consumer internet, to eCommerce, Digital Media, Agritech, Fintech, and Healthcare IT. MEST is primarily funded by the Meltwater Foundation, the non-profit arm of Meltwater, a global leader in media intelligence and Outside Insight.
Leveraging MEST's core competencies, decade plus of learning, extensive network, and existing intellectual property, in 2020 and beyond, MEST is partnering with the Mastercard Foundation to design and test three pilot programs with local partners in Ghana. The projects—Pre-MEST, MEST Express, and MEST Scale— will enable MEST to scale its impact and reach exponentially more young people at more touch points along their entrepreneurial and employment journey in Ghana, and in time, across the continent.
About the Mastercard Foundation
The Mastercard Foundation works with visionary organizations to enable young people in Africa and in Indigenous communities in Canada to access dignified and fulfilling work. It is one of the largest, private foundations in the world with a mission to advance learning and promote financial inclusion to create an inclusive and equitable world. The Foundation was created by Mastercard in 2006 as an independent organization with its own Board of Directors and management. For more information on the Foundation, please visit: www.mastercardfdn.org
About the Young Africa Works Program
Young Africa Works is the Mastercard Foundation's strategy to enable 30 million young people, particularly young women, to access dignified and fulfilling work by 2030. It is estimated that by 2030, Africa will be home to the world's largest workforce, with 375 million young people entering the labour market. With the right skills, these young people will improve their lives and the lives of their communities, contributing to Africa's overall competitiveness.
The Young Africa Works program is currently being implemented in seven African countries in collaboration with governments, the private sector, business leaders, educators, and young people. Countries involved in the first phase of the strategy include Rwanda, Kenya, Senegal, Ethiopia, Ghana, Nigeria, and Uganda.
Media contacts:
MEST
Funke Makinwa, Marketing and Recruitment Manager
funke@meltwater.org
MEST Express
Felix Darko, Program Manager
felix@meltwater.org
Mastercard Foundation
Kweku Ahiagble
rkahiagble@mastercardfdn.org
Social media:
MEST
Twitter
Instagram
Facebook
LinkedIn
Mastercard Foundation
Twitter
Instagram
Facebook
LinkedIn
Young Africa Works