Libyans Electing New Parliament
Libyans are heading to the polls for their second parliamentary elections since the 2011 toppling of leader Muammar Gaddafi - a vote that is being seen as critical after years of the turmoil and unrest.
InFocus
The Supreme Court has declared unconstitutional the appointment of Ahmed Maiteeq as the new Prime Minister. Maiteeg's political opponents, including the man he claimed to have ... Read more »

During a visit to Algiers, French Foreign Minister, Laurent Fabius, along with his Algerian counterpart, Ramtane Lamamra, denied allegations that a joint operation involving both ... Read more »

An attack by gunmen on the country's parliament, the second in recent months, has forced MPs to abandon a vote on the next prime minister. Read more »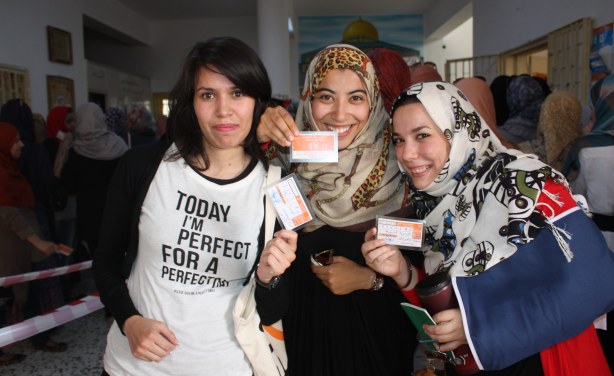 Young Libyan women proudly show their voting cards.