Scientists Report Progress in Ebola Treatment Research
Scientists are reporting progress in the search for effective treatment and cure for the Ebola virus with the discovery that antibodies from the eight Nigerians and two United States survivors could be used to provide immunity against the infection in general population. Researchers reported in a new study published in the journal ACS Chemical Biology that a possible therapy could someday help treat patients infected with one of the most lethal strains of the Sudan Ebola Virus.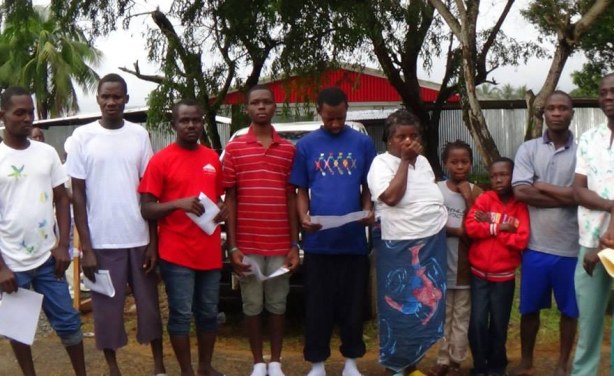 Ebola survivors posed for a photo upon being released from a quarantined facility.
Documents
Author:

WHO

Publisher:

Publication Date:

29 August 2014

This is the first in a series of regular updates on the Ebola Response Roadmap. The update contains a review of the epidemiological situation ... see more »
InFocus
The UN has warned that restricting flights in and out of Ebola-affected countries is preventing the transport of critically-needed health workers and supplies, as well as ... Read more »

As neighbors and family are affected and infected with the deadly Ebola virus, and Liberians begin to realize how potentially devastating it can be for the country, they've taken ... Read more »